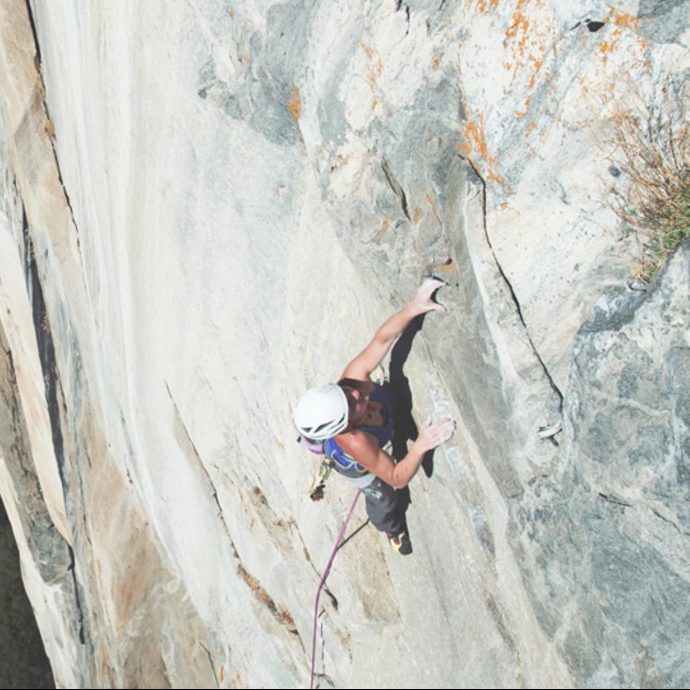 Bigwall Experience
Big wall climbing is a type of rock climbing where a climber ascends a long multi-pitch route, normally requiring more than a single day to complete the climb. Big wall routes require the climbing team to live on the route often using portaledges and hauling equipment.
Progression, artificial techniques, hauling, bivouac on porta-ledge on the wall from the couple who just freed Magic Mushroom!
"What I love about climbing is the fact that it has many facets. Each discipline offers a completely different experience, making this sport so varied", says Jacopo.
"On Sunday, there will be the opportunity to experience climbing in many of these forms. Several workshops will be organized, and everyone can try their hand at various disciplines, accompanied by instructors, mountain guides and athletes".
Barbara and Jacopo will show what it means to live on a Bigwall. A portaledge will be installed, on which everyone can try to climb; "To reach it you will obviously need to climb, or go up with the jumars on the ropes. We will try to show it, and everyone will obviously be able to try out the various techniques necessary to live different groups on the wall. You can try to climb in artificial, pull up the big bags, go up some static.