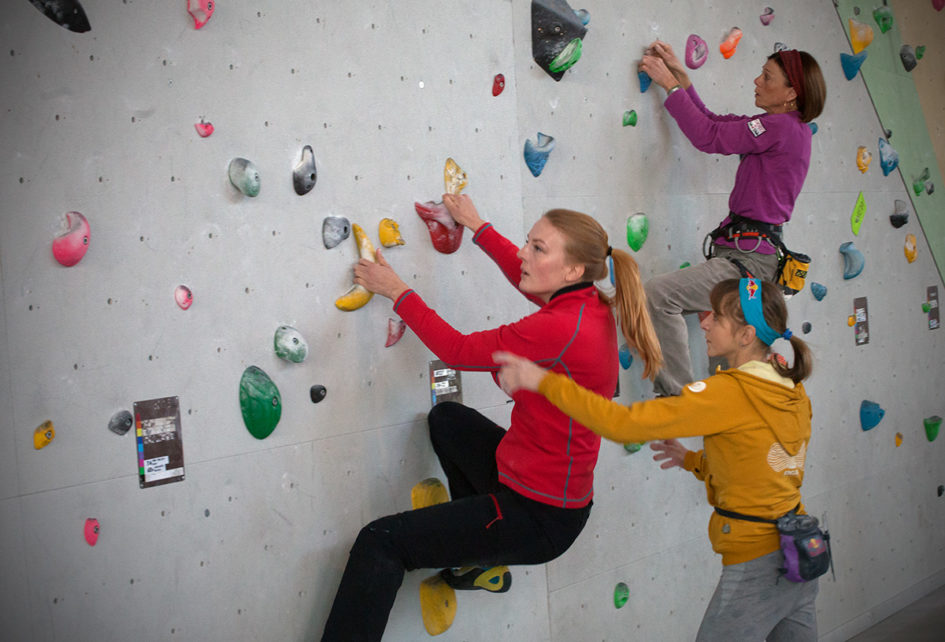 Sun 21
[Gym open to public from 10:00]
Come and meet top athletes and matter's experts to learn, experience and have fun on mountaineering multi disciplines!
Sunday morning (from 10:30 to 13:00) is dedicated to meet the world's greatest all-around climbers in their specialties.
Techniques, tricks & tips, experience directly from the voice and the example of top-climbers who will challenge you under their supervision, in all these disciplines:
Besides Silvio Reffo will hold the workshop "How to prevent injuries in the climbing discipline".
Additionally a "girls-only" ws driven by Angy Eiter and sponsored by adidas sport eyewear will run in parallel and will close the EMC18 with the adidas sport eyewear selfie contest reward!!!